If you would like to become an event sponsor, please contact Kathryne Mei Calo, Assistant Director of Corporate Relations and Special Events at kcalo@advancingjustice.org








Akin
AT&T
Judy Lam and Maynard Nexsen
Meta
State Farm
T-Mobile
Gina Shishima and E. David Sosa
Finnegan, Henderson, Farabow, Garrett & Dunner, LLP
Habib Enayetullah and Tania Rahmatullah
Scott and Linda Mar Weidman
Sephora
Sony Corporation of America
WilmerHale
Jones Day
Marriot International, Inc
National Association of Broadcasters
Law Offices of William C. Hou
Nichols Liu LLP
88rising
Anju
Audible
Johnnie Walker
Three Trees
Sponsors confirmed as of 09/19/23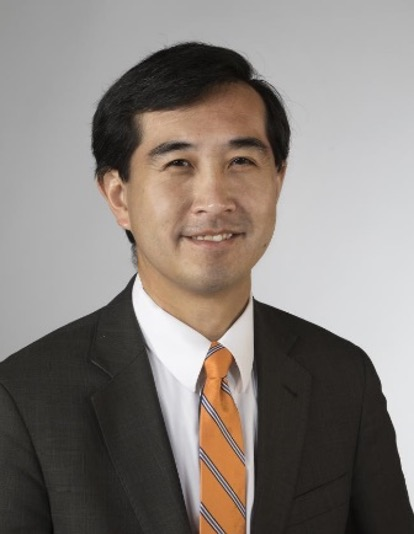 John C. Yang (He/Him)
President and Executive Director
Asian Americans Advancing Justice | AAJC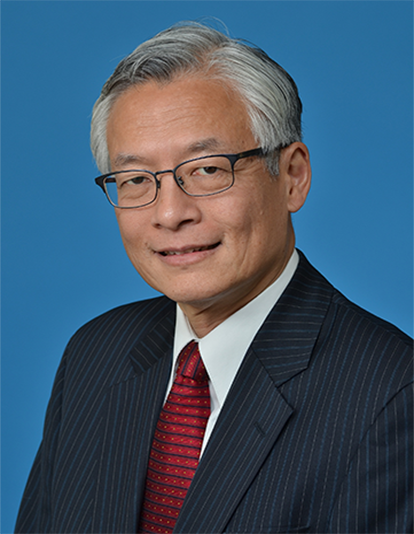 Parkin Lee (He/Him)
Board Chairman
Asian Americans Advancing Justice | AAJC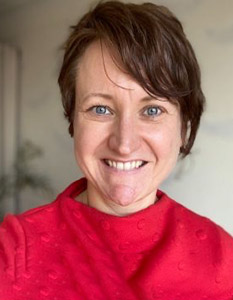 Emily May (She/They)
Co-Founder and Exective Director
Hollaback!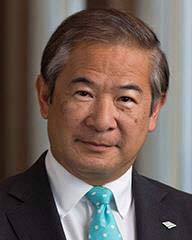 Thong M. Nguyen
Vice-chairman, Head of Global Strategy & Enterprise Platforms
Bank of America
Gina Shishima
Board Vice Chair
Asian Americans Advancing Justice | AAJC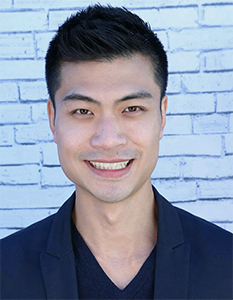 Jason Ve
Vice President, 88rising
Advancing Justice | AAJC National Advisory Council Member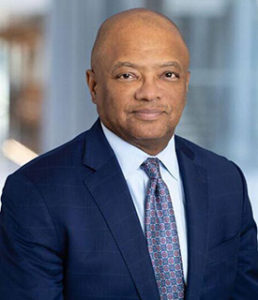 Broderick Johnson
Executive Vice President, Public Policy & Executive Vice President, Digital Equity
Comcast NBCUniversal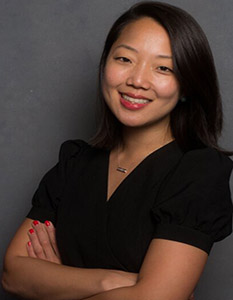 Michelle Ye Hee Lee
President of Asian American Journalists Association
Comcast NBCUniversal
Privacy Policy
Asian Americans Advancing Justice | AAJC strives to exercise best practices, and may update this policy as Advancing Justice | AAJC deems necessary. We are committed to maintaining this website to be a valuable resource for community members and supporters of Advancing Justice | AAJC.
This website is protected by a Secure Socket Layer (SSL) Certificate, which provides secure, encrypted communications between a website and an internet browser. The SSL Certificate protects our website users' sensitive and private information, such as email addresses, credit card details, or passwords. In addition, the website software is updated twice a month to address any potential bugs or software fixes required.
By automatically collecting Internet Protocol addresses and other identifiers (e.g. data collected using cookies), we will be able to monitor website traffic to better understand how visitors are using our website. Any personal information submitted through the website for purposes of contacting Advancing Justice | AAJC for assistance, to apply for a full-time, law clerk, or intern position at Advancing Justice | AAJC, or to make a donation or offer other support to Advancing Justice | AAJC shall not be used for any other purpose.  Demographic characteristics may be used in aggregate to help Advancing Justice | AAJC secure future funding.
All information collected on visitors and donors will not be disclosed or sold to third parties, except with the consent of the person providing the information or as prescribed by law. Advancing Justice | AAJC does not house any personal identifying information collected on its website. Forms on the website that request specific data and personal information include a "consent to use" option for visitors. Donor information is collected and reported through DonationPay, Inc. — a secure, third-party vendor.
If you have any questions about this policy, please email us at comrequests@advancingjustice-aajc.org, or send us questions by mail to Communications, Asian Americans Advancing Justice | AAJC, 1620 L Street, Suite 1050, Washington, D.C. 20036.
Advancing Justice | AAJC is a national 501 (c)(3) nonprofit founded in 1991 in Washington, D.C. Our mission is to advance the civil and human rights of Asian Americans and to build and promote a fair and equitable society for all.  Advancing Justice | AAJC is the civil rights voice of the Asian American community – the fastest-growing population in the U.S. – fighting for our civil rights through policy advocacy, community engagement, and litigation. We serve to empower our communities by bringing local and national constituencies together and ensuring Asian Americans are able to participate fully in our democracy.  
Please support our annual signature fundraising event on October 6, 2023. While tickets to attend this virtual event are FREE this year, we appreciate any contributions as your support will enable Asian Americans Advancing Justice – AAJC to continue protecting our communities and advancing social justice.
DONATION LINK: https://secure.donationpay.org/aajc/aca.php
THE HONORABLE JULIE A. SU
Julie Su was appointed by President Biden to serve as the deputy secretary of labor and confirmed by the Senate on July 13, 2021. In March 2023, President Biden nominated her as Acting Secretary.  
Prior to joining the U.S. Department of Labor, Su served as the secretary for the California Labor and Workforce Development Agency. The LWDA enforces workplace laws, combats wage theft, ensures health and safety on the job, connects Californians to quality jobs and career pathways, and administers unemployment insurance, workers compensation and paid family leave. 
Su is a nationally recognized expert on workers' rights and civil rights who has dedicated her distinguished legal career to advancing justice on behalf of poor and disenfranchised communities and is a past recipient of a MacArthur Foundation "genius" grant. 
As California labor commissioner from 2011 through 2018, Su enforced the state's labor laws to ensure a fair and just workplace for both employees and employers. A report on her tenure released in May 2013 found that her leadership resulted in a renaissance in enforcement activity and record-setting results. In 2014, she launched the first "Wage Theft Is a Crime" multimedia, multilingual statewide campaign to reach out to low-wage workers and their employers to help them understand their rights and feel safe speaking up about labor law abuses. 
Prior to her appointment as California labor commissioner, Su was the litigation director at Asian Americans Advancing Justice-Los Angeles, the nation's largest non-profit civil rights organization devoted to issues affecting the Asian American community. Su is known for pioneering a multi-strategy approach that combines successful impact litigation with multiracial organizing, community education, policy reform, coalition building and media work. 
Frequently named to top-lawyer lists such as the Daily Journal's "Top 75 Women Litigators" in California and California Lawyer's "Super Lawyers," she was the first labor commissioner to be included among the Daily Journal's "Top 75 Labor and Employment Lawyers." She has also been named one of the 50 most noteworthy women alumni of Harvard Law School and one of the 100 most influential people in Los Angeles in Los Angeles Magazine. 
Su has taught at UCLA Law School and Northeastern Law School. She is a graduate of Stanford University and Harvard Law School and began her career with a Skadden Fellowship. Su speaks Mandarin and Spanish. 
ROHIT KATARIA
Rohit Kataria is a senior at Vanderbilt University studying public policy as a Cornelius Vanderbilt Scholar and a College Scholars Honors program member. Raised in rural southern Ohio, he aims to build inclusive educational spaces that give all students the confidence to shine. His passion for improving higher education outcomes for all students has led to his work on education initiatives at several government and nonprofit agencies in the U.S. and India, including the South Central Ohio Educational Service Center, Tennessee Department of Education, U.S. Agency for International Development, National Science Foundation AI Institute for Engaged Learning, National Education Equity Lab, and Kakdwip Manorama Tilottama Society.
At Vanderbilt, he is the founding Co-Director for The Asian American Advocacy Project, a student-led organization dedicated to creating a more inclusive space for all Asian American students. Through his endeavors, he helped create Vanderbilt's AAPI Fund to support future projects for the university's Asian American community and completed the fight for Asian American Studies (AAS) at the institution. It is the first AAS program nationwide to include a language requirement, and Kataria is the first student to minor in AAS in Vanderbilt's 150-year history. To expand the push for AAS beyond Vanderbilt, Kataria founded and now serves as the Executive Director for Asian American Studies Collaborative. Recently selected for support from the Clinton Foundation's global youth social impact program, this organization connects AAS student advocates nationally to allow them to learn from one another.
During his time at Vanderbilt, he has also advised the university's AAPI Identity Initiative and APIDA Empowerment Summit, guiding institutional support for Vanderbilt's Asian American community. A Hindi poet, dancer for Vanderbilt's competitive Bollywood-fusion team, and 2-time Jeopardy! contestant, Kataria hopes to one day work on federal-level policies and programs that support students of all backgrounds.
SENATOR MAZIE K. HIRONO BIO
Mazie K. Hirono was elected to the Senate in 2012 and sworn in as Hawaii's first female senator and the country's first Asian-American woman senator. Throughout her time in the Senate, Hirono has fought on behalf of Hawaii families and communities whose voices are not often heard in Congress.
Hirono serves on the Committee on Armed Services, the Committee on Energy and Natural Resources, the Committee on the Judiciary, the Committee on Small Business and Entrepreneurship, and the Committee on Veterans' Affairs. She is also Chair of the Armed Services Subcommittee on Seapower and the Energy and Natural Resources Subcommittee on Energy.
Born in Fukushima, Japan, Hirono was nearly eight years old when her mother brought her and her siblings to Hawaii to escape an abusive husband and seek a better life. Hirono served in the Hawaii House of Representatives from 1981 to 1994 and earned a reputation as an advocate for consumers and workers. After being elected as Hawaii's lieutenant governor in 1994, Hirono led efforts to support Hawaii's tourism industry through visa reform. Voters in Hawaii's second congressional district elected Hirono to serve in the U.S. House of Representatives in 2006.
SHERRILYN IFILL
Sherrilyn Ifill is a civil rights lawyer and scholar. From 2013-2022, she served as the President and Director-Counsel of the NAACP Legal Defense and Educational Fund, Inc. (LDF), the nation's premier civil rights law organization fighting for racial justice and equality. She currently serves as the Klinsky Visiting Professor for Leadership & Progress at Howard Law School. In 2024 Ifill will join the faculty of Howard Law School, where she will be the inaugural Vernon Jordan Endowed Chair in Civil Rights. Howard Law School Ifill will launch the 14th Amendment Center for Law & Democracy.
Ifill began her career as a Fellow at the American Civil Liberties Union, before joining the staff of the LDF as an Assistant Counsel in 1988, where she litigated voting rights cases in the south. In 1993 Ifill left LDF to join the faculty at University of Maryland School of Law in Baltimore. Over twenty years, Ifill taught civil procedure and constitutional law to thousands of law students, and pioneered a series of civil rights law clinics with her students. Her book "On the Courthouse Lawn: Confronting the Legacy of Lynching in the 21st Century," was highly acclaimed, and is credited with laying the foundation for contemporary conversations about lynching and reconciliation. A 10th anniversary edition of the book was recently released with a Foreword by Bryan Stevenson, the acclaimed lawyer and founder of the national lynching memorial in Montgomery, AL. She continues to write scholarly articles and is currently completing a new book about race and the current crisis in American democracy entitled, "Is This America?" which will be published by Penguin Press in 2024.
As the President & Director-Counsel at LDF, Ifill's voice and analysis has played a prominent role in shaping our national conversation about race and civil rights. She led the organization in groundbreaking litigation in the areas of voting rights, economic justice, and education, and took a prominent role in confronting police violence against unarmed Black people. Her strategic vision and counsel are highly sought after from leaders in government, business, law and academia. Ifill is a graduate of Vassar College and earned her J.D. from New York University School of Law. She is the recipient of numerous honorary doctorates and was named by TIME Magazine as one of the 100 Most Influential People in the World in 2021.
Ifill is a recipient of the Radcliffe Medal, the Brandeis Medal, the Thurgood Marshall Award from the American Bar Association, and The Gold Medal from the New York State Bar Association. She serves on the board of the Mellon Foundation, the Baltimore Museum of Art, and the Board of Trustees of New York University School of Law.
KAISER PERMANENTE
Kaiser Permanente is committed to helping shape the future of health care. We are recognized as one of America's leading health care providers and not-for-profit health plans. Founded in 1945, Kaiser Permanente has a mission to provide high-quality, affordable health care services and to improve the health of our members and the communities we serve. We currently serve 12.7 million members in 8 states and the District of Columbia. Care for members and patients is focused on their total health and guided by their personal Permanente Medical Group physicians, specialists, and team of caregivers. Our expert and caring medical teams are empowered and supported by industry-leading technology advances and tools for health promotion, disease prevention, state-of-the-art care delivery, and world-class chronic disease management. Kaiser Permanente is dedicated to care innovations, clinical research, health education, and the support of community health.
The Stop Anti-Asian Hate and Violence initiative is part of Kaiser Permanente's broad, established commitment to improve health equity and address racism in the communities it serves. Partnering with organizations that have a trusted presence within communities is a long-standing priority for the organization.
TAVAE SAMUELU
Tavae Samuelu (she/her/hers) is the daughter of a pastor from Leulumoega and a nurse from Saleimoa. Rooted in fa'a Samoa, she is a storyteller who empowers people to own their narratives, articulate their healing, and resource our movements.
Tavae was born and raised on Tongva Territory, in what is presently known as Long Beach. She left home to attend UC Berkeley where she majored in Ethnic Studies. After college, Tavae took a job as the District 5 Field Organizer for Jean Quan's Oakland Mayoral Campaign which allowed her to grow her movement building skills and learn how to impact local institutions. When the campaign concluded, Tavae took her organizing abilities to various Bay Area nonprofits and eventually made her political home at the RYSE Youth Center. She credits her time on unceded Ohlone land for her political consciousness.
In 2017, Tavae returned home to Long Beach to serve as the Executive Director of Empowering Pacific Islander Communities (EPIC), where she advocated passionately for Pacific Islanders locally in LA, statewide in CA, and nationally. During her five year tenure, she saw the importance of sustainable leadership and the ways that anchored care can bolster an organization during and after crises.
Tavae recently joined the Asian Pacific Fund as the Director of Community Initiatives & Grantmaking. In addition to that, she serves as a board member for Pacific Islanders In Communications. During the pandemic, she learned that her most important title is Aunty Vae.
MICHELLE LI
Michelle Li is an award-winning, veteran journalist who co-launched the Very Asian Foundation in January 2022 alongside friend and fellow journalist Gia Vang.
Her response to a racist voicemail became a global movement of unity and caught the attention of The Ellen Show. Ellen's monetary gift of $15,000 helped start the seed money to create a non-profit focused on shining a light on Asian life through advocacy and celebration. Not only did the Very Asian Foundation raise tens of thousands of dollars for AANHPI nonprofits in its first 100 days, but it also launched a national awareness youth literature campaign called The May Book Project, and started the Very Asian Creators microgrant program for people who needed startup funds to pivot in their careers.
A Korean adoptee, Michelle spent many years supporting adoptees through heritage camps and volunteer tours to Korea. She also launched a program to support Missouri children in foster care. This work led to a congressional award in 2010. Michelle's reporting has been honored with a national Peabody Award, four national Murrows, and multiple regional Emmys– often for covering topics related to race or gender inequities. Her work on the Asian American experience in St. Louis during the pandemic was also named a duPont finalist in 2023. Michelle has appeared on CNN, NBC, CBS, ABC, and The Washington Post. She released a children's book with Gloo Books called A Very Asian Guide to Korean Food . Michelle currently resides in St. Louis with her family. She is @michellelitv on most platforms.
ALLISON XU, ACA 2022 – YOUTH PERFORMER
Allison Xu is the 2023 Youth Poet Laureate of Montgomery County in Maryland. She is currently a senior at Walter Johnson High School. Her poetry and short stories have been published in over 30 magazines, journals, and anthologies, such as Blue Marble Review, Paper Lanterns, The Daphne Review, and Bethesda Magazine. She is the Editor-in-Chief of Montgomery County's student newspaper, The MoCo Student, which focuses on amplifying student voices and promoting awareness of local and global issues. Allison also actively engages in leading community service efforts that advance racial equity, particularly in promoting a culture of inclusion and respect for Asian Americans. In 2022, she was selected as one of five Maryland Young Women Leaders for her contributions to the community.
TARINA AHUJA
Tarina Ahuja is a senior at Harvard College dedicated to building just institutions grounded in empathy. She is the Co-Founder and Executive Director of the nonprofit Young Khalsa Girls, a grassroots organization founded in 2012 with a mission of empowering young girls to serve their communities through selfless service and advocacy. She is also the co-founder of The Greater Good Initiative, a youth-led, youth-run, national policy think-tank working to write and advocate for policy at the local, state, and federal levels in the sectors of economy, public health, education, civil rights, and environment. She is the youth ambassador for the National Democratic Institute's and Running Start's DISRUPTHER program, an initiative envisioned to increase women's political participation around the world.
She is a renowned speaker: she has served as the youth keynote speaker at the Madeline Albright lunch and the Foreign Policy HerPower Summit in 2019, delivered a TEDX talk with 23K+ views, represented the Sikh community as one of the youngest plenary speakers at the 8,000 people strong World's Parliament of Religions in 2023, and many others.
She has worked with Senator Cory Booker, Delegate Suhas Subramanyam, the National Democratic Institute, Amnesty International, the Harvard Refugee and Immigration Legal Clinic, and the Greater Chicago Legal Clinic. She is motivated, determined, and driven to be a person of change as demonstrated by her ability to execute international fundraisers raising upwards of $25K for protesting farmers in India and $15K to support survivors of domestic abuse and various marginalized groups in the South Asian Community through an organization entitled Ashiyaana. She helped in the planning and execution of the 10-year anniversary of the shooting at Oak Creek by running a workshop on youth empowerment with the local community. She went on to launch the Sikh American National Youth Council in August 2023 with the Sikh American Legal Defense and Education Fund. This Council acts as a connecting organ and organizing platform for Sikh youth across the country.
She has also been internationally recognized for her work. She was named as one of the top 100 Sikhs in the world under 30, awarded the inaugural Norman Nimeta Spirit Award at the American Courage Awards. At Harvard, she has been recognized as a John Harvard Scholar representing the top 5% of her class, named a Detur Book Prize Winner, awarded the Eaton Organizing Scholarship, and chosen as a Presidential Public Service scholar. On campus, she has served as the Director of Diversity and Outreach for The Institute of Politics, the Captain of Harvard Bhangra, the President of Harvard Sikhs, and the founder of Harvard Amnesty International. Her work has been featured on CBS News, Comcast, the Milwaukee Independent, Huffington Post, Scripps News, the Associated Press, and more.
571-266-2023